Viral made by Victor Zwiers, Jonne Seijdel, Alvin Groen and Duco Volker for Moving Image classes during there second year at Interactive/Media/Design.
| | |
| --- | --- |
| type | viral |
| length | 30 seconds, one shot |
| date | Sep. 08 - Jan. 09 |
During our second semester of Moving Image we had to make a commercial for any company we would like. Together with 3 classmates we thought it was interesting to come up with a viral for research on cancer targeted on the group that nearly donates, youngsters.

Our idea was to reach youngsters by showing people from there age on a party and then let something happen in an environment they're known with. We then came up with a visual form of cancer to scare people a bit and than hopefully let them think about it. It can happen to anyone and at any place.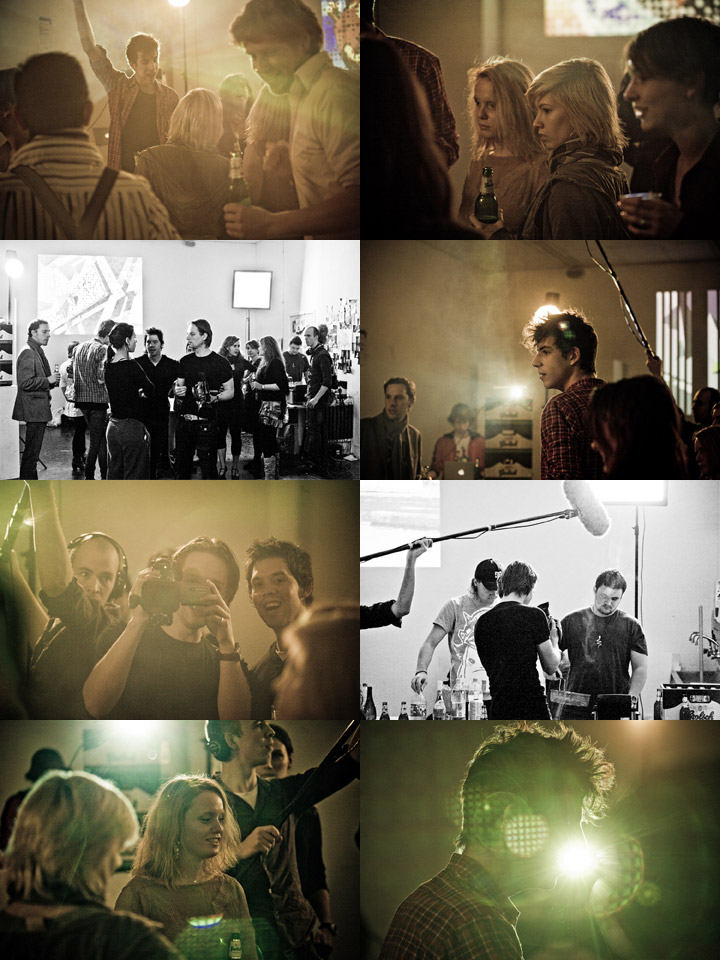 For the growing veins effect I collected several reference images and then made a dozen trial versions with different experiments of shapes, animations, colors and ways of motion tracking. Eventually the final shot contained too much noise to make use of motion tracking so I decided to track everything by hand. Effect and tracking were done with Adobe After Effects.

The map itself was made with the Fractal Noise effect, I then pre-composed it to make the tracking easier and then pre-composed it another time to add the different layers of effects to the complete tracked map.

credits
director
Victor Zwiers
assistant directors
Alvin Groen
Jonne Seijdel
writers
Alvin Groen
Duco Volker
Jonne Seijdel
Victor Zwiers
camera operator
Jonne Seijdel
music
DJ Egbert
sound recording
Reinier Verhard
sound design
Jonne Seijdel
Victor Zwiers
set visuals
Duco Volker
visual effects
Alvin Groen
photography
Maurice Mikkers
catering
David Scheper
advisor
Hiba Vink
casting
Alvin Groen
Duco Volker
Jonne Seijdel
Victor Zwiers
cast
Anne Grootveld
Dennis van der Broeck
Eric Schakel
Hawbir Hassen
Jasper Opstelten
Lucia Barreto
Nahani Borking
Roosmarijn Knijnenburg
Sabrina Vernooy
Suzanne Wareman